Join me, Jackie Ann Patterson, at The MoneyShow San Francisco Virtual Event
and Learn Profitable Investing Strategies!

In a Presidential election year, with the stock market continuing to notch new highs in between bouts of gut-wrenching volatility, with gold and oil rallying after taking
a beating for months, and dovish messages from the Fed—it's time to take your portfolio in for a tune-up.
The MoneyShow San Francisco Virtual Event, August 23-25, 2016, provides you with an opportunity to hear from myself and a hand-picked roster of eminent
economists, independent advisors, and top-performing money managers who will share a variety of outlooks that can help you form your own big-picture perspective.
---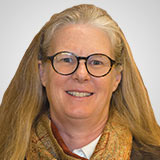 Jackie Ann Patterson

My Speaking Schedule:
Seat Belt or Parachute

Thursday, August 25, 2016, 10:45 am – 11:30 am